View a webinar on how to
navigate the RTP Database (WMV).
* Updated April 2019.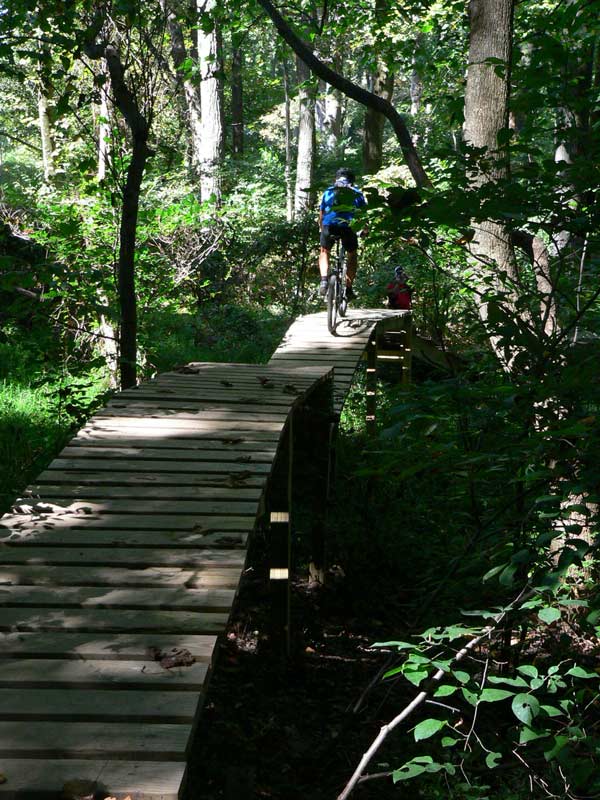 Recreational Trails Program (RTP) Database
The goal of the RTP Database project is to provide a central repository for national RTP project data that is usable by policy makers, State administrators, project managers, stakeholders, and the general public. Our team works closely with each of the State Trail Administrators to ensure we capture a comprehensive scope of data and that we are responsible for maintaining and assuring the accuracy and consistency of data over its entire life-cycle.
The U.S. Department of Transportation (DOT) Federal Highway Administration's (FHWA) Recreational Trails Program (RTP) provides funds to the States to develop and maintain recreational trails and trail-related facilities for both nonmotorized and motorized recreational trail uses. Each State administers its own program, usually through a State resource agency.
Eligible Projects
Maintenance and restoration of existing trails.
Development and rehabilitation of trailside and trailhead facilities and trail linkages.
Purchase and lease of trail construction and maintenance equipment.
Construction of new trails (with restrictions for new trails on Federal lands).
Acquisition of easements or property for trails.
Assessment of trail conditions for accessibility and maintenance.
Development and dissemination of publications and operation of educational programs to promote safety and environmental protection related to trails (including supporting non-law enforcement trail safety and trail use monitoring patrol programs, and providing trail-related training) (limited to 5 percent of a State's funds).
State administrative costs related to this program (limited to 7 percent of a State's funds).
States are encouraged to enter into contracts and cooperative agreements with qualified youth conservation or service corps.
The legislation establishes requirements for project eligibility but provides substantial flexibility to the States on project selection. Presently, there is no unified reporting process from the States to the Federal Highway Administration (FHWA), which administers the program, on use of the funds. It should be noted, however, that most States have substantial, though not uniform, information available to the public on use of RTP funds.