Our Team
The RTP Database is funded under contract with the Federal Highway Administration through the Recreational Trails Program (RTP).
KMS Enterprises, Inc.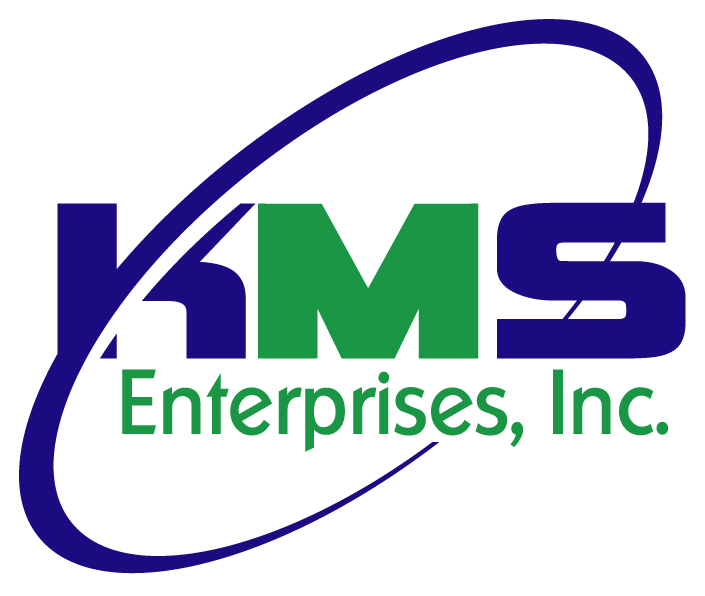 KMS Enterprises, Inc. (KMS) was awarded a multi-year contract by Federal Highway Administration to develop and maintain the RTP website and database on September 27, 2012. The initial database was composed of approximately 13,000 records. In the years since that first contract award, the KMS Team's work has resulted in a database that now has more than 21,000 records of projects/trails in all 50 States and the District of Columbia. This database is available to the public on the RTP website along with Annual Reports and an image library that showcases selected RTP projects/trails. A multi-year follow-on contract to continue this work was awarded to KMS and its team members, American Trails and Arch Systems LLC, on March 8, 2017.
KMS is a woman-owned, minority-owned, veteran-owned, small, and disadvantaged business. Their core business areas include website design, development and maintenance; organizational process improvement; and Information Technology (IT) services, such as project management; quality assurance (QA); and training. For more than 20 years, KMS has delivered these services to Federal Government agencies, such as Department of State and Department of Transportation, and private sector organizations. KMS' motto is "Professionalism, Integrity, Results" and this is what KMS pledges to bring to every engagement with every customer.
---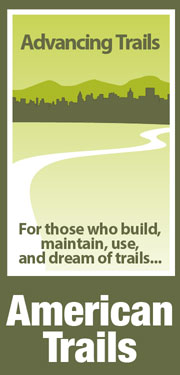 American Trails
American Trails is a national nonprofit organization in the United States that has been working for over 28 years to serve as a forum and a catalyst to improve the quality of life for all Americans by pursuing, preserving, protecting, and providing access to a national infrastructure of trails and greenways that benefit all trail users and activities.
American Trails works on behalf of all trail interests, including hiking, bicycling, mountain biking, horseback riding, paddling, snowshoeing, cross-country skiing, trail motorcycling, ATV riding, snowmobiling, and four-wheeling. American Trails supports local, regional, and long-distance trails and greenways, whether they be in backcountry, rural, or urban areas.
American Trails strives to enrich the quality of life for all people and the sustainable development of communities by advancing and promoting the development, preservation, and enjoyment of diverse, high quality trails and greenways. They envision a network of trails within 15 minutes of every home, school, and workplace.
Since their formation in 1988, American Trails has been involved in everything from training trails advocates to increasing accessible trail opportunities for persons with disabilities. American Trails' website, www.AmericanTrails.org, is one of the world's most comprehensive online resources for planning, designing, building, funding, managing, and enhancing trails and greenways.
American Trails serves in one of the Vice-Chair positions on the Coalition for Recreational Trails (CRT). The CRT is a federation of national and regional trail-related organizations. Its members work together to build awareness and understanding of the Recreational Trails Program. CRT was formed in 1992 to ensure that the Recreational Trails Program established by that legislation received adequate funding.
American Trails is proud to be working in partnership with the KMS Team to develop, operate, and update the RTP searchable database and website and to provide annual reports on RTP funding for the Federal Highway Administration.
---
Arch Systems

Arch Systems, LLC is a Baltimore, Maryland-based, small, woman-owned business primarily serving Federal and State government agencies with innovative Software Development, Enterprise Architecture and Business Process Modeling, Data Integration Management and IT Training. They take pride in delivering exceptional Program and Project Management and continual dedication to the overall success of each business endeavor.
Arch utilizes cutting edge agile software development methodologies which creates efficiency with minimal risks, achieving maximum success. Their years of combined experience has brought about many business process improvements. Key customers include the Federal Department of Health and Human Services and Centers for Medicare and Medicaid Services.
At Arch, the vision is to continuously provide the highest level of customer satisfaction, while maintaining constant collaboration with clients and partners to offer invaluable IT solutions.